WELCOME to the website of Olivia Strange, award-winning writer of contemporary, historical and fantasy erotic romance for adults. Also writing as Gill Summers.
A practising white witch, Tarot reader and an established journalist it is not surprising that her background has found its way into her stories. The Adventures of Sam Tyler are about her sexploits in chasing articles from sexy men and women for her magazine Behind Doors. Literally, anything goes behind those closed doors. Follow Sam's adventures around the world, from the academic corridors of Oxford, England to the casinos of Las Vegas in the US, or the movie studios of Hyderabad in India.
In The Time Witch series, follow Jessica Jackson's magical time-travelling adventures with her familar, the shifter Titus.
Or how about a gay rmp during the Terror of the French Revolution.
As long as you are 18+, there is something for most tastes, all products of her experience and her very smutty mind.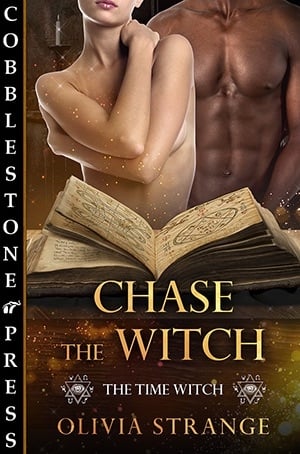 In 1645, as the English Civil War rages, it is a dangerous time to be a witch. Jessica Jackson is a real time-witch whose familiar and lover, Titus, is a shifter. Borne from a long line of witches stretching back to ancient Lemuria, she can step through the doors of time, using her Grimoire, an ancient bookof magic that is also a time-travelling vessel.
MF, FF, 18+

PUNISH THE WITCH is the second short story in the series. Here the story takes place in 1776.
FF, FF, 18+
M
THE ADVENTURES OF SAM TYLER
Samantha Tyler, known to everyone as Sam is an award-winning journalist (like Olivia Strange!) whose sexploits find their way into her column in Behind Doors magazine. She has ways of getting the very best out of her subjects!
MF, FF, MFM, FMF, 18+


COMING SOON DEFEAT THE WITCH TIME WITCH #3
In 1793 Paris was the most dangerous city on earth, especially for aristocrats. The French Revolution was at its height and the period known as The Terror had begun, when whole families could be denounced and sent to the guillotine. Inspector Henri Berney of the Préfecture Secrète is a committed revolutionary whose task is to track down and arrest aristocrats, who are all considered the enemies of the people. When he has a passionate affair with the lawyer's clerk Marcel Lefevre he does not realize that his lover is actually the Count de Vallois, and that they are natural enemies. His duty should be clear.
MM, 18+